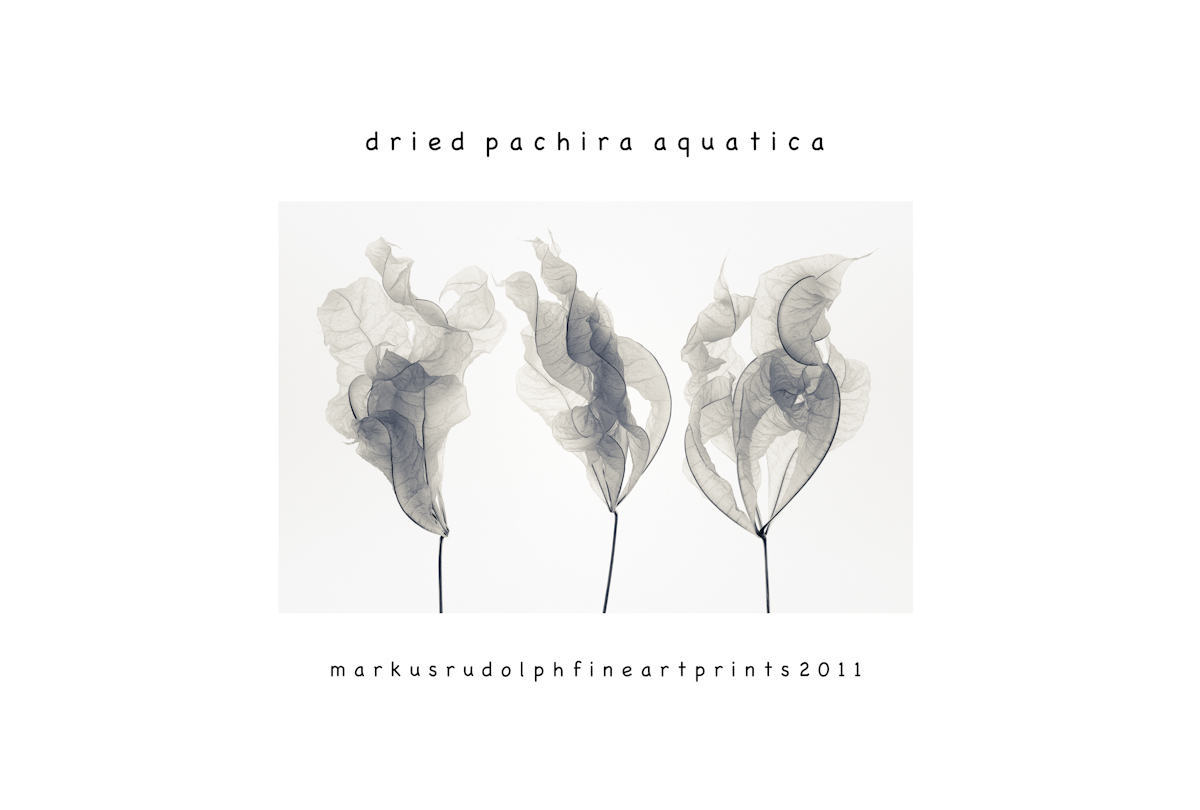 dried pachira aquatica/ Fine Art Prints 2011/ Printed on Hahnemuehle "Bamboo" A3+

The Pachira tree was forgotten on the balcony in the first cold winter nights and died - so we left it outside until spring came. During the winter it´s dead leaves dried and developed a special transparent and shiny structure.

Die Blaetter stammen von einer Zierkastanie (pachira aquatica), die in einer der ersten kalten Winternaechte auf unserem Balkon erfor. Darauf hin liessen wir den Baum bis zum Fruehling auf dem Balkon stehen. Waehrend des Winters vertrockneten die Blaetter und entwickelten hierbei eine durchscheinende und transparente Struktur.
---
(C) MARKUS RUDOLPH 2011