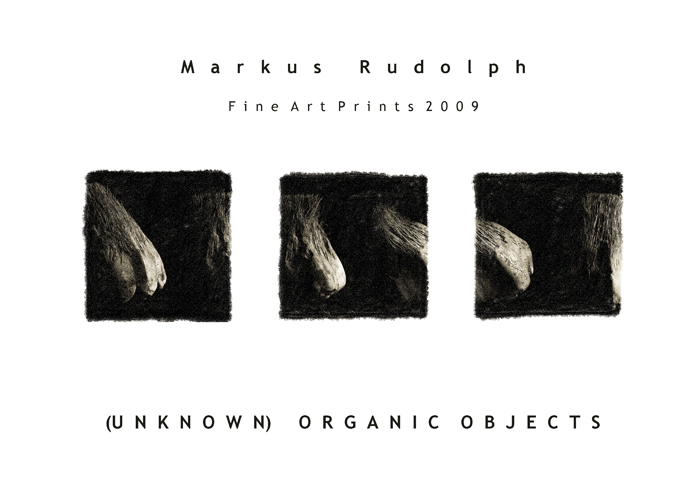 UNKNOWN ORGANIC OBJECTS / Fine Art Prints 2009 / Printed on Hahnemuehle "Torchon" / Pressage Technique

We collected these "objects" (actually seeds of a Yukka species) on a beach at Lanta Island (Thailand). I liked their structure and the combination of the wooden and the hirsute part which made every seed looking individually. A specific technique was used which produces similar results as when sensitive material is directly applied on Torchon paper before exposion.


Wir sammelten diese "Objekte" (tatsaechlich handelt es sich um Samen eine Yukkapalmenart ) an einem Strand auf der thailaendischen Insel Lanta. Ich mochte die Struktur und die Kombination aus verholztem und borstigem Teil welche jedem Samen etwas Individuelles verleiht. Es wurde hierbei eine Technik eingesetzt die in Ihrer Wirkung an das direkte Auftragen der lichtempfindlichen Schicht auf Torchonpapier vor der Belichtung im Labor erinnert.
---
(C) MARKUS RUDOLPH 2011